Aquapipe / Aquaflex for drain pipes
AQUAFLEX:

Specifications:
Aqua pipe extender
Material 200mic LDPE
Colours: Blue/White/Beige
UV Stabilised: Eco friendly. Material 100% recyclable
Estimated Life Span: 3-5 years based on usage conditions
Size: 150mm + 100mm side gusset. Lay flat size = 250mm
Features:
Works on all drain pipe sizes including square shaped.
Easily rolled up and stored.
Can cope with a high volume of water if properly secured.
Best secured with Cable Ties or Duct Tape.

AQUAPIPE – INSTALLATION AND CARE

Step 1:
Open the Aquapipe at one end and slide it over the bottom of the drain pipe.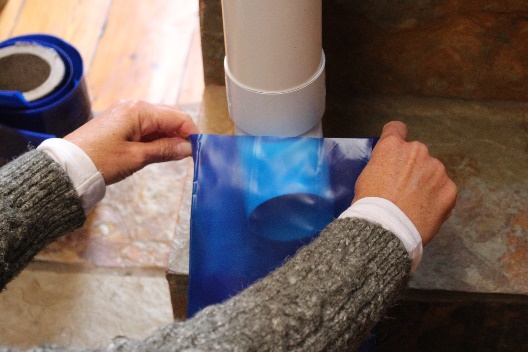 Step 2:
Slide the Aquapipe up along the drain pipe to approximately 15cm above the bottom curve.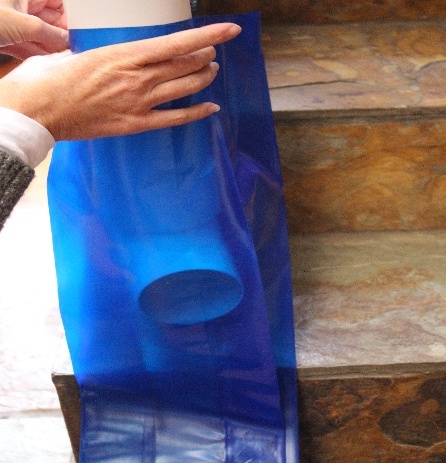 Step 3:
Slide the cable tie around the back of the drain pipe and secure.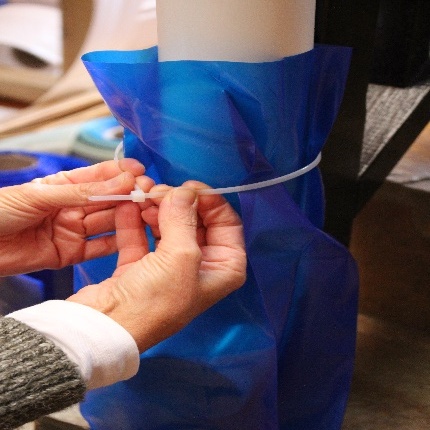 Step 4:
When there is rain on the way, roll out the Aquapipe to where you want the rainwater to go.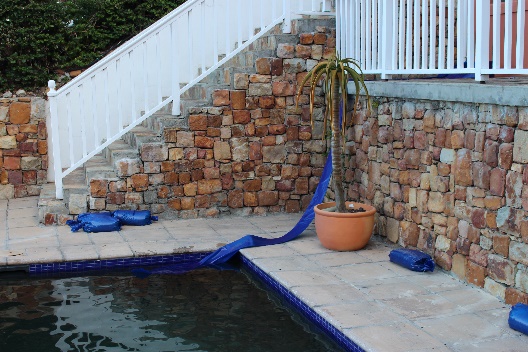 Step 5:
When not in use roll up the Aquapipe into a neat snail at the base of the drain pipe until needed again.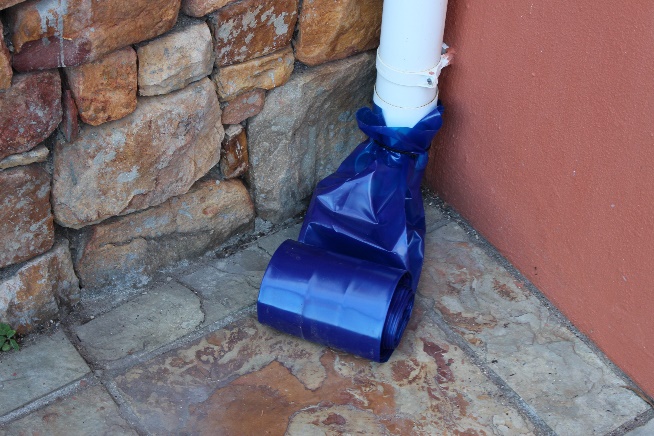 Care tips:
Aquapipe is UV stabilised, so properly cared for will last for 2 to 3 years in the sun
Roll up Aquapipe when not in use
Do not pull over sharp edges as it may tear the Aquapipe
Beware of objects with sharp points as it can puncture the Aquapipe
Do not drive over the Aquapipe as sharp stones may puncture it